Dried Ferrous Sulphate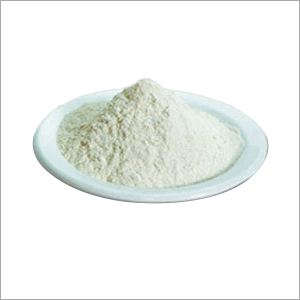 Dried Ferrous Sulphate
Price And Quantity
Product Specifications
Fine granular, Free flowing powder without any lumps

Powder
Product Description
Leveraging upon our adroit team of professionals, we have been involved in manufacturing and exporting premium quality Dried Ferrous Sulphate. Widely used for animal feed this powder helps to stimulate the development of the animal body. Checked on its safe consumption on various parameters, this powder is highly acclaimed among the clients for its high effectiveness. In order to cater the vivid demands of the clients, we offer this Dried Ferrous Sulphate at highly competitive price to the clients.
Features:
Precise composition

Longer shelf life

Free from impurity
Our dried ferrous sulphate is additionally known as Iron(II) sulfate, which means a scope of salts with the form FeSO4xH2O. These mixes exist most generally as the heptahydrate yet are acknowledged for a few estimations of x. The hydrated state is utilized medicinally to cure iron insufficiency, and additionally, for industrial uses. Referred to since old days as green vitriol and as copperas, the heptahydrate of blue-green color is the most widely recognized type of this material. Every iron(II) sulfates break up in water to provide the similar aquo compound [Fe(H2O)6]2+ that possesses octahedral atomic geometry as well as is paramagnetic. The tittle copperas dates from ages at the time copper(II) sulfate was recognized as blue copperas, and in addition, maybe in relationship, zinc and iron(II) sulfate were referred to individually as white and green copperas.
Applications
Modernly, dried ferrous sulphate is essentially utilized as an antecedent to other iron mixes. It is a decreasing agent, and in that capacity is valuable for the lessening of chromate in concrete to less harmful Cr(III) mixes. Historically, it was utilized as a part of the fabric business for a considerable length of time as a color fixative. Our product is utilized verifiably to darken leather as well as as a part of ink.
Medical use
Altogether with different iron mixes, our dried ferrous sulphate is utilized to brace sustenance and to prevent as well as treat iron lack paleness. Constipation is an uncomfortable and regular reaction related with the management of verbal iron supplements. Further, stool conditioners frequently are endorsed to avert constipation.
Colorant
Dried ferrous sulphate that we are offering was utilized in the making of inks, most prominently iron gall ink. In addition, it discovers application in fleece coloring as a severe. Harewood is a material that is utilized in parquetry and marquetry from the seventeenth century, is additionally produced utilizing ferrous sulfate.
Our product can additionally be utilized to stain cement and in addition, several sandstones and limestones a yellowish corrosion shading.
Carpenters utilize our dried ferrous sulphate concentrations for shading maple wood a gleaming tint.
Different Applications
In cultivation, our product is utilized for processing iron chlorosis. Despite the fact that not as fast performing as iron chelate, the belongings are durable. It can be blended with fertilizer and delved into to the dirt to make a store that can keep going for a considerable length of time. This is additionally utilized as a moss killer and garden conditioner.
Our dried ferrous sulphate is some of the time included to the chilling water coursing through the metal containers of turbine condensers to shape an erosion safe defensive covering.
It is utilized as a part of gold refining to encourage metallic gold through auric chloride concentrations (gold broken down in concentration with water regia).
This has been utilized as a part of the cleansing of water by flocculation as well as for phosphate expulsion in industrial and municipal effluent processing plants to avoid eutrophication of below water bodies.
It is utilized as a conventional technique for processing wood framing on houses, either solely, broken down in water, or as a part of water-grounded paint.

Technical Details:

| | |
| --- | --- |
| Formula | FeSO4.H2O |
| Appearance | Fine granular, Free flowing powder without any lumps |
| Colour | Light green |
| Odour | Slightly acidic |
| Moisture NMT | 2% |
| Bulk density | 0.96 - 1.04g/ml |
| Sieve analysis | 100% should pass through 500 microns |
| Purity FeSO4 (on dry basis) NLT | 82% |
| Free Sulphuric acid | 0.2 0.4% |
| Fe Content NLT | 30% |
| Arsenic NMT | 0.00% |
| Lead NMT | 0.00% |
| Mercury | Nil |
Trade Information
All India

ISO Certificate 9001 : 2015