Cobalt Sulphate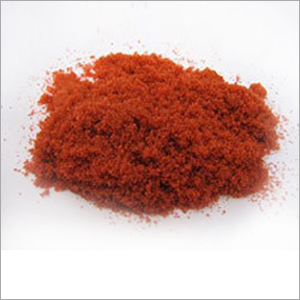 Cobalt Sulphate
Product Description
Leveraging on our adroit professionals, we are involved in processing and exporting the best quality Cobalt Sulphate Crystalline Powder to the clients. Highly acclaimed among the clients for its perfect composition we prepare this chemical using the finest grade of composites and sophisticated techniques. Widely used in the agriculture sector as a fertilizer, our chemical is highly appreciated by the clients for its high effectiveness. Available in various packaging options with us, we offer this Cobalt Sulphate Crystalline Powder at highly competitive price to the clients.
Features:

High safety margin
Longer shelf life
Perfectly composed
Our cobalt sulphate is like any inorganic mixes with the equation CoSO4(H2O)x. Normally, it alludes to hydrate of CoSO4.7H2O that which is a standout amongst the most ordinarily accessible salts range of cobalt.
It is toxic, metallic salt and reddish in hue. This is utilized as a part of the electrochemical businesses, as a desiccant in inks and paints, as a shading agent, as a additive for lack of Vitamin B12 and in storage batteries. Presentation to cobalt sulfate brings about bothering of the skin, respiratory tract and eyes as well as influences the kidneys, lungs, thyroid and heart. Our product is mutagenic in cells of mammalian as well as is sensibly foreseen to be a human cancer-causing agent in view of confirmation of cancer-causing nature in trial animals.
Properties, Structure And Preparation
Our cobalt sulphate shows up as red monoclinic gems that liquify over 100 C as well as wind up plainly anhydrous at the temperature of 250 C. This is solvent in water, marginally dissolvable in ethanol, and in addition, particularly dissolvable in methanol. Further, the salts are magnetic in nature.
It makes by the response of metallic cobalt, the hydroxide, carbonate or oxide of it with watery sulfuric acid.
In addition, hexahydrate is a aquo complex of metal comprising of octahedral particles related with sulfate anions.
Applications
Our product is acquired from metals by means of the sulfate as a rule.
Our cobalt sulphate is utilized as a part of the making of colors, and additionally in the making of different cobalt salts. The pigment of cobalt is utilized as a part of glass as well as porcelains. It is utilized in electroplating baths, storage batteries, as a supplement to animal feeds and soils as well as sympathetic inks. For these reasons, our cobalt sulphate is made by processing cobalt oxide along with sulfuric corrosive.
Health Problems
Cobalt is fundamental for most greater types of life, however more than a couple of milligrams every day is dangerous. Infrequently have poisonings come about because of cobalt mixes. Endless supply of salts, the confirmation according to the studies said, it has cancer-causing nature.

Composition:

| | |
| --- | --- |
| ELEMENTS % | W/W |
| Cobalt | Co 21.00% |
| Nickel | Ni 0.02% Max |
| Sodium | Na 0.02% Max |
| Calcium | Ca 0.02% Max |
| Iron | Fe 0.004% Max |
| Copper | Cu 0.004% Max |
| Zinc | Zn 0.004% Max |
| Manganese | Mn 0.004% Max |
| Cadmium | Cd 0.004% Max |
| Lead | Pb 10 ppm |