Ferrous Sulphate Monohydrate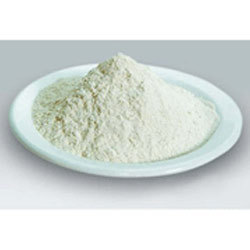 Ferrous Sulphate Monohydrate
Product Description
Since establishment, we have been playing a lead role in offering our clients Ferrous Sulphate Monohydrate. At our sound processing unit, we process this powder using superior grade compounds. This powder is used as a blood tonic substance to livestock. Highly demanded in the market, this powder can stimulate the growth of animal's body. Clients can avail this Ferrous Sulfate Monohydrate in different quantity packaging options from us. We offer this powder at reasonable prices to clients.
Features:
Accurate composition
No adulteration
Longer shelf life

Our company provides ferrous sulphate monohydrate that is available in powder form and is white in shade. It is widely applied in animal feeds because it can promote the development of animal's body. Our product is additionally utilized in the industry of agriculture. It is safely packed in bags with liner as to maintain the efficacy as well as purity till the delivery to the doorstep of our customers.
Applications
Our Ferrous sulphate monohydrate is a synthetic composite with the equation FeSO4, acknowledged since golden times as copperas. This is most normally experienced as the heptahydrate of blue-green color. It has numerous applications that are mentioned below:
It is utilized as a moss kileer and lawn conditioner
Mechanically, our product is for the most part utilized as a forerunner to other iron mixes
It is a diminishing specialist, for the most part for the lessening of chromate in concrete
Utilized as a part of the fabricate of inks
It is utilized a stringent for fleece coloring
This can adiditonally be utilized to color concrete and several sandstones as well as lime stones a yellowish rust shading
Carpenters utilize Ferrous Sulfate monohydrate concentrations for shading maple wood a gleaming tone
In agriculture it is utilized for curing iron chlorosis (paling of foliage induced by lack of iron). In spite of the fact that not as quick performing as iron chelate, its impacts are longer-enduring. It can be blended with manure and delved into to the dirt to make a store which can keep going for a considerable length of time
Our ferrous sulphate monohydrate is some of the time added to the chilling water coursing through the metal containers of condenser of turbine. It creates a consumption safe, defensive covering within the tube.
It has been used for the filtration of water for flocculation as well as for phosphate evacuation in industrial and municipal effluent processing plants to anticipate eutrophication of below water bodies.
It is utilized as a customary technique for treating wood board on houses, either independent disintegrated in water or like a segment of water-grounded paint.