Magnesium Sulphate Anhydrous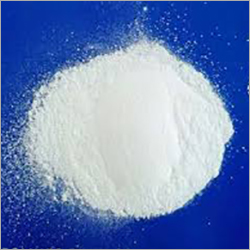 Magnesium Sulphate Anhydrous
Product Description
Magnesium Sulphate Anhydrous is a versatile product, which is used for many applications. With its natural origin, it is perfect for both user and environment. It is used widely as a drying agent, and for a variety of other usages. It is applicable in textiles, detergents, waste water treatment, refractory, and various other industries. We develop magnesium sulphate anhydrous with features of high performance, excellent properties and environment friendliness. Also, we make it easily available and more affordable. Known for its prominent properties and advantages, it is suitable for many different applications. We also ensure superior quality and safe delivery.

Our range of magnesium sulphate anhydrous is effectively utilized to:

Produce Cellulose Strands More Steady
Enhance The Effectiveness Of Cleaning Agents And Detergents
Make Textiles Simpler To Watch Over
Clean And Recycle Waste Water
Forestall Solidifying Of Powdered Items
Benefits That Customers Are Going To Get From Our Product:

Our magnesium sulfate anhydrous provides many advantageous points that are listed below, it:
Is A Concentrated And Natural Source Of Sulphur And Magnesium
Is Less In Auxiliary Salts As Well As Hefty Metals
Provides Adaptability In Formulation
Has A Uniform Grain Measure Circulation
Stays Free Streaming Even At Elevated Temperatures As Well As In This Manner Simple To Dose
Is Simple To Crush
Works Like An Anti-Caking Specialist
Is Effortlessly Solvent In Water, Producing Heat
Ties Up To Complete Of Own Load In Water
Is Less Destructive Than Different Salts, Specifically Chlorides (e.g.CaCl2 and NaCl).
Usage Recommendations
Regardless of whether utilized as a desiccant, as a thick regulator or anti-caking agent- because of its exceptional qualities our magnesium sulfate anhydrous is effectively utilized in a wide range of uses:

Paper And Cellulose
Cleaning Agents And Detergents
Beauty Care Products
Granulated Nitrogen Composites
Plastics (EPS, Whiskers, ABS And Synthetic Latex)
Chemically Made Fibers (rayon)
Refractory Items
Magnesite-Based Low-Weight Construction Panels
Flame Resistent (with Boron-Free, Low-Boron, Boron)
Bio-Technological Items (yeasts, Enzymes, Isoglucose, Amino-Acids And So On)
Different Magnesium Composites, For Example, Magnesium Silicate
Magnesium Sulphate Anhydrous
| | | |
| --- | --- | --- |
| Test | Specification | Result |
| Description | A White Powder | White Powder |
| Solubility. | Free soluble in water | Complies |
| Identification | a) To pass test. b) To pass test. | Passes the test. |
| Arsenic | Not more than 3 ppm | Less than 3 ppm |
| Heavy Metals | Not more than 15 ppm | Complies |
| Iron | Not more than 30 ppm | Complies |
| Chloride | Not more than 400 ppm | Complies |
| Assay ( on Dry basis) | Not less than 98.0% | 98.81% |
| Mg Content | Not less than 16% | 16.92% |
Technical Details:
| | |
| --- | --- |
| CAS | 7487-88-9 |
| Physical Form | Solid |
| Molecular Formula | MgO4S |
| Formula Weight | 120.37 |
| MDL Number | MFCD00011110 |
| Synonym | Bitter Salt |
| Chemical Name or Material | Magnesium Sulfate Anhydrous |
| Grade | Certified Grade |