Manganese Sulphate Monohydrate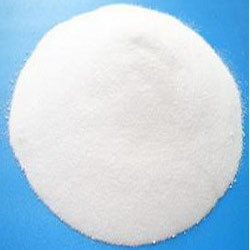 Manganese Sulphate Monohydrate
Product Description
This powder is used for the prevention and treatment of manganese deficiency in poultry. Our in-depth knowledge and industrial expertise has enabled us to emerge as a reputed organization engaged in offering Manganese Sulphate Monohydrate. We use optimum quality compounds, sourced from the most authentic vendors to process this chemical powder. This powder is used as an important feed additive of fertilizer. Packed in moisture free materials, this Manganese Sulfate Monohydrate is available in different quantity packaging options.
Features:
Longer self life
Free from adulteration
Accurate composition

Driving provider of manganese sulphate monohydrate, we frequently making our product.
Application:
Our product is utilized as a porcelain coat, as a manure added substance and as an enzyme
It is inlcuded to soils to advance plant development, particularly of citrus yields. It is a decent diminishing specialist for production paints, varnish driers
It is utilized as a part of textile colors, medicines, ceramics and fungicides
In sustenance, it is utilized as a dietary supplment and nutrient
It is additionally utilized as a part of mineral buoyancy, as an enzyme in thick procedure and in manufactured manganese dioxide.
In veterinary medication, it is utilized as a nourishing element and in the anticipation of condition perosis in poultry.
Our product is additionally utilized as research center reagent