Sodium Selenite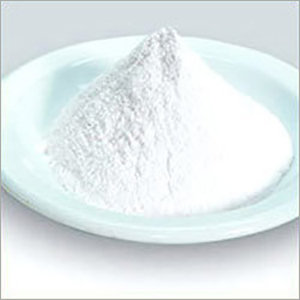 Sodium Selenite
Product Description
Our immense experience in this domain enables us to offer the best quality Sodium Selenite to the clients. Provides essential nutrient to the animal diet, our selenite is known for its high nutritional value. As the most trusted name in this domain we use premium quality composites and advanced techniques for processing this powder. The offered Sodium Selenite 45% is offered by us at highly competitive prices to the clients.
Features:

Longer shelf life
Free from adulteration
High effectiveness
Our sodium selenite is the salt in the form disodium of selenious corrosive. This is utilized restoratively to provide the trace component selenium as well as formulated by the response of our product with sodium hydroxide.
It is non-natural type of the follow component selenium with possible antineoplastic action. Selenium, managed as sodium selenite, is lessened to hydrogen selenide within the sight of glutathione (GSH) as well as in this manner produces superoxide radicals upon response with oxygen. It may restrain the movement as well as expression of the translation variable Sp1; thusly Sp1 down-directs androgen receptor (AR) blocks and expression AR alarming. In the long run, selenium may incite apoptosis in prostate growth cells and restrain tumor cell multiplication.
Our sodium selenite is crystalline strong of white color. Solvent in water as well as more thick than water. Association may disturb eyes, mucous membranes and skin. Poisonous by ingestion, skin assimilation and inhalation.
Applications
Together with the associated zinc and barium selenites, our product is fundamentally utilized as a making of dull glass. Further, the pink shading conferred by the aforesaid selenites counterbalances the green shading bestowed by iron polluting influences.
Since selenium is a basic component, our sodium selenite is a content in some sustenance additives. The most widely recognized state is sodium selenite for pet nourishment.

Specifications:
| | |
| --- | --- |
| Formula | Na2SeO3 |
| Appearance | Fine, free flowing powder without any lumps |
| Colour | White |
| Odour | Odourless |
| Moisture NMT | 0.50% |
| Bulk density | 1.56 g/ml |
| Sieve analysis | 100 % should pass through 212 micron |
| Purity (Na2SeO3) NLT | 99.90% |
| Se range NLT | 45% |