Vegetable Extract Powder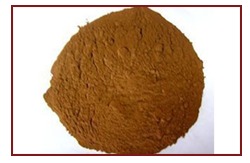 Vegetable Extract Powder
Product Description
Our vision to excel and establish a strong foothold in the market has assisted us to evolve as a prominent organization engaged in offering Vegetable Extract Powder. We use fresh and natural vegetables to extract this powder. This powder is used in poultry and animal feeds to provide faster body growth and nutrition. Before packing in moisture free packaging materials, this powder is tested on safety and purity parameters. We offer this Vegetable Extract Powder at affordable prices to clients.
Features:
Extended shelf life
High nutritional value
Free from adulteration

Vegetables are among the real supporters of our day by day healthful prerequisites. Our vegetable extract powder is brimming with their unique raw color, essential nutrients and flavor.
The greater part of our powders are produced using the most noteworthy quality raw contents accessible, joined with our particular drying procedure it guarantees that the majority of the basic supplements are held. Indeed, around 20 times the first supplements are retained and concentrated in our items making them a portion of the best accessible.
Our company objects to utilizing any added substances or bearers generally utilized as a part of different powders. These manufactured added substances offer weight and mass to sustenance powders however relinquish quality and nourishment. Our clients get just the purest, normal items, made appropriate here in our premises.