Zinc Oxide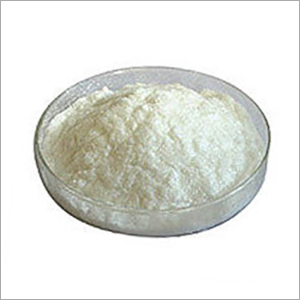 Zinc Oxide
Product Description
Backed by our highly skilled team of professionals, we have been engaged in manufacturing and exporting highly effective Zinc Oxide Feed Grade. Used for the cattle it is effective against skin itch and helps to soothe as well as repair the skin. Tested for its safe usages by various chemical institutes, we offer the best quality powder to our patrons. The offered chemical is available in various packaging options and our clients can avail this Zinc Oxide powder at highly competitive price, from us.
Features:

Uniform grain size
Longer shelf life
Safe to use
Our provided zinc oxide is a natural compound with the equation ZnO. It is in powder form that is white in color and is indissolvable in water. This is broadly utilized as a supplement in different products and material comprising plastics, glass, lubricants, ointments, sealants, food, ferrites, first-aid tapes, rubbers, ceramics, cement, paints, adhesives, pigments and batteries. In spite of the fact that it happens normally like the mineral zincite, generally zinc oxide is made artificially.
Our product is a broad-bandgap semiconductor that comes from the group of II-VI semiconductor. The local dipping of the semiconductor because of zinc interstitials or oxygen opening is n-sort. This semiconductor possesses some positive qualities, comprising great transparency, wide bandgap, solid room temperature luminescence and high electron portability. Those qualities are significant in developing uses for: translucent cathodes in fluid crystal screens, thermal ensuring windows or power sparing, and hardware as light-radiating diodes and thin-film transistors.
Applications

Rubber Manufacture
Medicine
Food Supplement
UV Assimilation
Corrosion Hindrance In Nuclear Reactors
Ceramic Business
Pigment
Coatings
Methane Reforming
Our zinc oxide have the below benefits and applications:

Bringing down skin aggravation related with rashes, irritation and allergies (comprising diaper rash)
Giving expansive range sun insurance that avoids burns (comprising on photograph delicate skin)
Giving assurance from neoplasias or skin malignancy (basal cell carcinoma)
Enhancing wound recuperating and averting bacterial contaminations
Supporting in recuperation of damaged tissue and burns
Treating skin acne breakouts
Keeping dampness bolted into dry skin
Lessening dandruff
Curing warts
Bringing down inflammatory dermatoses (comprising rosacea)
Curing pigmentary problems (melasma)
Forestalling maturing of the skin
Enhancing forming of fresh connective tissue as well as synthesis of collagen
Technical Details:
| | |
| --- | --- |
| Formula | ZnO |
| Appearance | Fine, free-flowing powder without any lumps |
| Colour | White / Light green |
| Odour | Odourless |
| Moisture | NMT 1% |
| Bulk density | 1.6 2.24 g/ml |
| Sieve analysis | 95% should pass through 150 microns |
| Purity (ZnO) | 99% |
| Zinc NLT | 79% |
| Iron NMT | 2% |
| Arsenic NMT | 0.03% |
| Lead NMT | 0.05% |
| Mercury NMT | 0.00% |