Zinc Sulphate Heptahydrate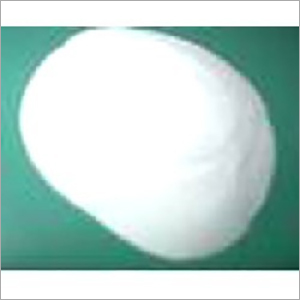 Zinc Sulphate Heptahydrate
Product Description
We are highly affianced in offering our customers premium quality Zinc Sulphate Heptahydrate Powder. This chemical is used in agricultural farms as a weed killer and protects the farms form pests; this chemical is also for the animals as a zinc supply. As the most trusted name in this domain we use the finest quality chemical composites for preparing this Zinc Sulphate Heptahydrate Powder. Our valued clients can avail this chemical at an affordable price, from us.
Features:

Longer shelf life
Precisely composed
Safe to consume
Our zinc sulfate hepatahydrate is a pale hued strong. Thicker than water as well as insoluble in water. Might be powdered. Essential danger is risk to the earth. Prompt strides ought to be taken to confine spread to the earth. May irritate respiratory systems, skin and eyes. Our product is available in three forms such as pellets large crystals, dry powder and liquid.

Applications
Industrial Applications
Surface treating and plating agents
Imperative Information
Advantages
Aversion of facial skin inflammation
Prevention and treatment of foot scald and foot-rot.
Curing and avoiding of dermatophilosis (lumpy wool or mycotic dermatitis)
Application as a dietary zinc additive
Prevention of Facial Eczema: Our zinc sulfate hepatahydrate is inlcuded to the water for drinking at some rate as to convey to pets or animals 8 grams for every 100kg live-weight every day. This can be managed specifically into supply tank, via in-line dispenser or into the trough.
Foot-scald and rot: Create up a 10% concentration (1kg of our product per 10 liters) as well as stand animals in the concentration as demanded.
Dermatophilosis: Animals can be plunged into the concentration, or the concentration used by splashing. For counteractive action, create a 0.75% concentration (750g of our product per 100 liters). For therapy, form a 1.5% concentration (1.5kg of our product per 100 liters).
Dietary Zinc Additive: Normally utilized at less rates, eg 1-2g/dairy animals/day. This is normally controlled through the water for drinking yet can be orally soaked for as much time as possible but don't go over 2g/bovine/day. Further, it can be managed straightforwardly into the trough, via the means of dispenser or in supply tank.

Specifications :

Content (ZnSO4.7H2O) % : 99%
Zn % 21
Fe % ppm 60
Pb % ppm 10
Cd % ppm 7
As % ppm 5
Water insoluble matter % 0.05