Zinc Sulphate Monohydrate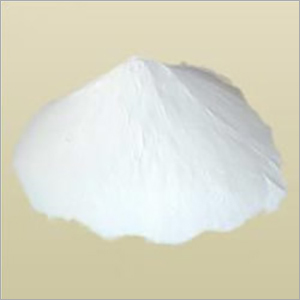 Zinc Sulphate Monohydrate
Price And Quantity
Product Specifications
2833

3.54 g/cm3 (anhydrous) 2.072 g/cm3 (hexahydrate) Gram per cubic meter (g/m3)
ZnSO4

Inorganic compound and dietary supplement.
colorless

Animal feeds, fertilizers, toothpaste, and agricultural sprays
white powder

Medicine animal feeds, fertilizers, toothpaste, and agricultural sprays
Product Description
Since our inception, we have been engaged in preparing and exporting the best quality Zinc Sulphate Monohydrate to the customers. The offered chemical is used as a zinc additive and finds high demand in food processing, agriculture and fertilizer manufacturing plants. Prepared at our advanced facility under the guidance of highly skilled professionals, we use the best quality composites for this powder. In order to cater the various demands of the customers we offer this zinc powder in various packaging options. Our valued customers can avail this Zinc Sulphate Monohydrate at highly affordable price from us.
Features:
Accurate composition
Free form adulteration
Longer shelf life
Our zinc sulphate monohydrate is a dietary supplement and an inorganic composite. As a supplement, it is utilized to treat zinc inadequacy and to avoidance the situations in those at an elevated danger. Symptoms may incorporate vomiting, feeling tired, abdominal pain and headache.
It possesses the equation ZnSO4 and also among the three hydrates. This was truly recognized as white vitriol. The greater part of the different structures are dismal solids. The heptahydrate is regularly experienced.
Applications:
Medicine
In medication, our zinc sulphate monohydrate is utilized together with verbal rehydration treatment (ORT) as well as an astringent.
Manufacturing
Hydrates, heptahydrate in particular, are the essential structures utilized economically. The fundamental uses is in the form of a coagulant in the making of rayon. It is additionally an antecedent to the color lithopone. It is utilized like in electrolytes for zinc covering, as an additive for leather and skins as well as as a stringent in coloring.
Other
Zinc sulphate monohydrate is utilized to provide zinc in fertilizers, agricultural sprays, animal feeds and toothpaste. It alike various zinc composites, can be utilized to regulate moss development on roofs.
Our monohydrate can be utilized to addendum zinc in the blending procedure. Zinc is a vital supplement for ideal yeast performance and health. In spite of the fact that a bit much for low gravity lagers as the grains regularly utilized as a part of blending as of now offer satisfactory zinc. It is a more typical practice when pushing yeast as far as possible by expanding liquor content past their usual range of familiarity. Prior to modern untainted steel mix pots and maturing vessels and following wood, zinc was gradually siphoned by the utilization of copper pots.
Toxicity
Powder of our zinc sulphate monohydrate is an eye aggravation. Intake of track sums is viewed as protected, and it is included in animal food as a origin of basic zinc, at frequency of around a few hundred milligrams for each kilogram of feed. Abundance ingestion brings about intense stomach trouble, with vomiting and nausea.
Reactivity And Production
Our zinc sulphate monohydrate is made by processing almost any zinc including material (minerals, metal and oxides) with sulfuric corrosive.
Technical Details:
| | |
| --- | --- |
| FORMULA | ZnSo4 |
| Appearance | White Free Flowing Powder |
| Zinc Sulphate | 98 |
| Zinc | 33-36% |
| Matter | Insoluble In Water: 0.2 |
| Iron | 100 PPM. |
| Arsenic | 0.1 PPM |
| Lead | 2.5 PPM. |
| Cadium | 5 PPM. |
| Magnesium | Nil. |
| Copper | Nil. |
| Aluminium | 4 PPM. |
| Alkalies & Alkalies Earth Metals | 50 PPM. |
| Chlorides | 35 PPM. |
| PH | 4.5 |
Trade Information
Yes

Free samples available with shipping and taxes paid by the buyer